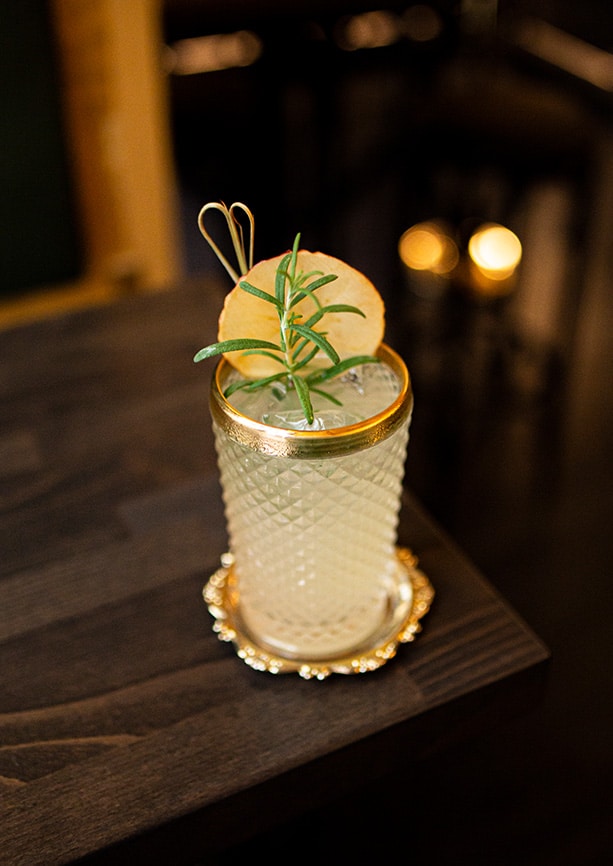 * 45 ml STIN Classic Proof
* 20 ml fresh lemon
* 15 ml Lavender syrup
* 100 ml Ginger Beer
* Ice cubes
Stir all ingredients with ice cubes in a highball glass and serve it "built in glass".
Use a twig of rosemary and an apple chip as garnish.
Bartender tip:
"Built in Glass", which means serving the drink in the same glass you prepared the cocktail in, is used when all ingredients can be combined easily and when the drink has served to be with ice.