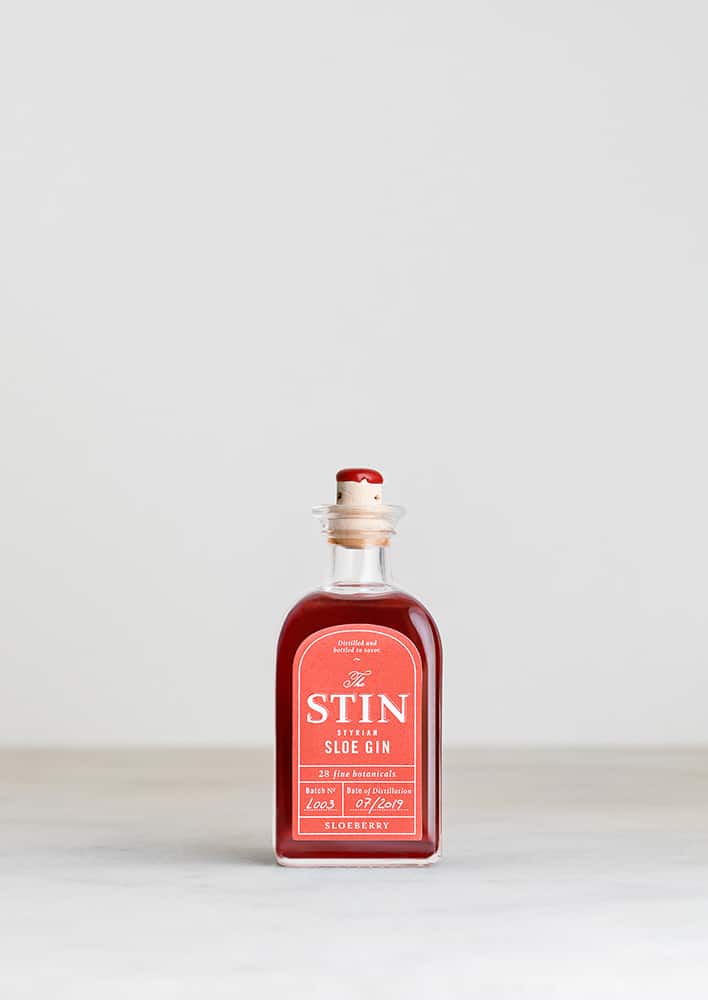 If we see red, that's good news. Namely for all who have come to the taste of sloe berries. First, our gin is macerated and distilled with the basic recipe. Only then is the Sloeberry remixed with sloe berries and sugar and macerated again for several weeks. This combination makes the STIN even more fruity, and the sloes give the gin an acidic freshness, while the basic note of the gin is retained. The Sloeberry is unfiltered and bottled naturally cloudy. Completely free of preservatives and additives. But with a lot of love, eh clear.
Perfect for every handbag or trouser pocket, our Mini STIN. So you always have the right amount for a gin long drink ready!
The best ingredients are not enough for us. This is why we distill STIN in a copper kettle and in small batches. We've always got our hands full but: We also get the highest quality.