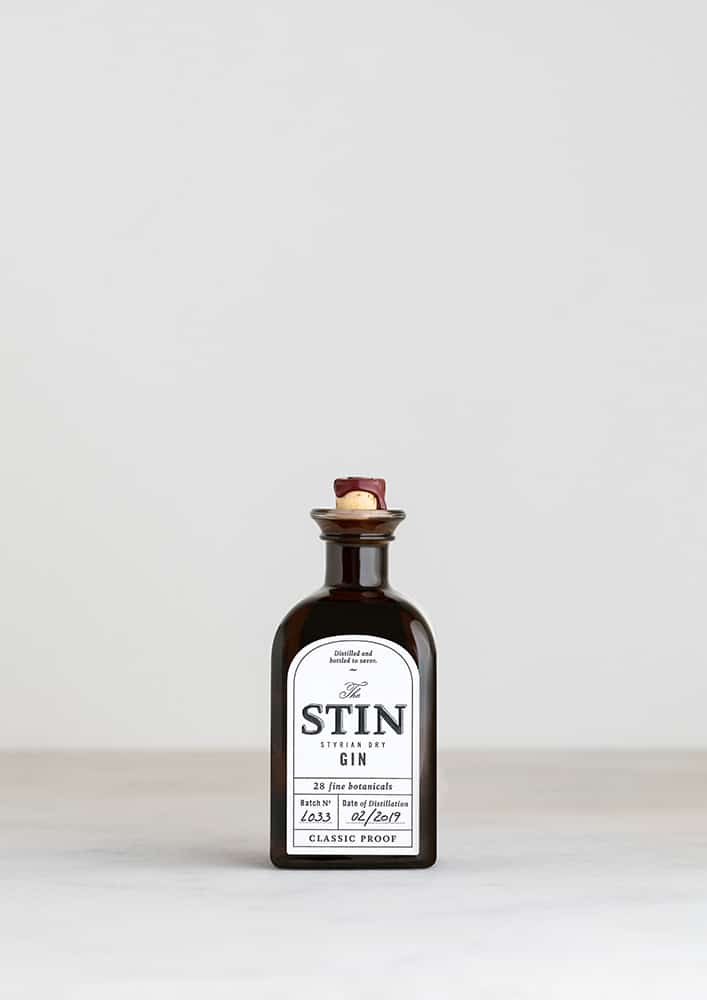 It is the classic among our gin varieties. With juniper berries, South Styrian apples and East Styrian elderberries, with lemon as well as orange, it combines everything that makes STIN. Ingredients such as caraway, coriander, ginger, cardamom and pepper provide its fine facets. After distillation, the high alcohol content is reduced to 47% with Styrian spring water. Still high, but just right. Because this is how London Dry Gin is made without additives or preservatives.
Perfect for every handbag or trouser pocket, our Mini STIN. So you always have the right amount for a gin long drink ready!
The best ingredients are not enough for us. This is why we distill STIN in a copper kettle and in small batches. We've always got our hands full but: We also get the highest quality.