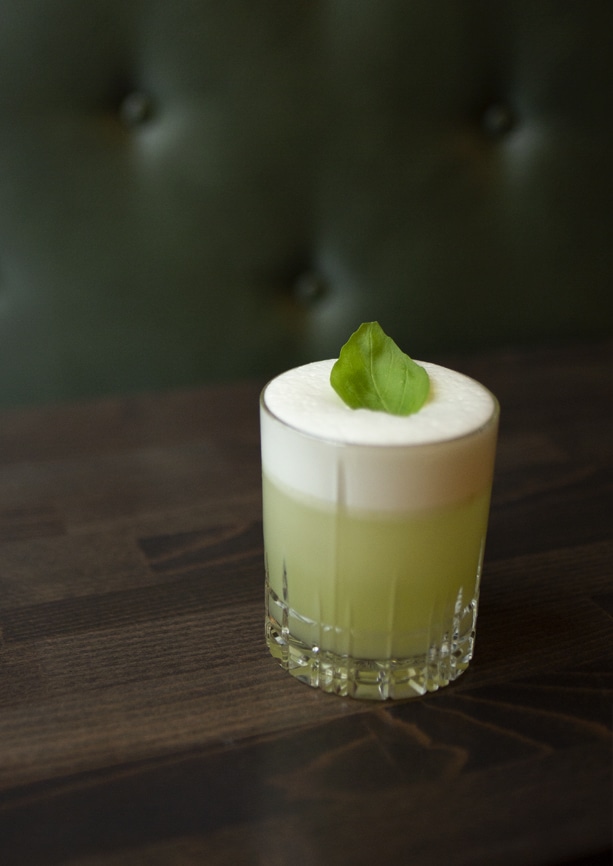 * 50 ml STIN Classic Proof
* 30 ml fresh lemon
* 20 ml Simple Syrup
* 1 Egg white
* A handful of fresh basil
Put all ingredients (except basil) into the shaker and mix ist with a hand blender (replaces the dry shake).
Add basil afterwards and shake it together with ice.
Now it's time to strain it in a tumbler on ice, scent it with a lemon zest and garnish it with a basil leaf.